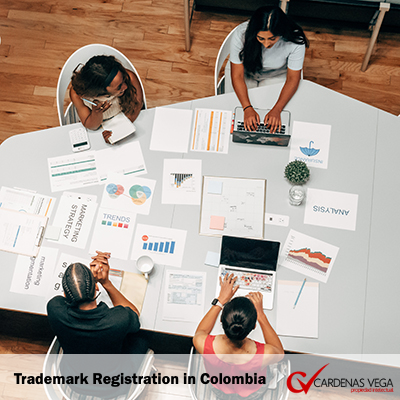 Trademark Registration in Colombia is a procedure that is requested from the Colombian Trademark Office (Superintendence of Industry and Commerce - SIC) for approval. Through this process an entrepreneur acquires the right of exclusive use of a sign to differentiate his products or services in the market.
The brand is the most important asset of any company, as it is how consumers recognize its products or services.
Every year, in Colombia, entrepeneurs apply for the registration of more than 40.000 trademarks with the Colombian Trademark Office (SIC).
The law that states what concerns the trademark registration process in Colombia is the Decision 486 of 2000.
---
To apply for the registration a trademark in Colombia, it is necessary to perform 2 steps:
Step 1. Trademark Search: It is a consultation through which you will be able to know the trademarks registered in Colombia, in order to find out if the mark of your interest is registrable, taking into account that the marks must be distinguishable from each others. You should also remember that your brand name must not be generic, descriptive, or misleading.
Request a trademark search HERE.
Step 2. Application for Registration of a Trademark with the Colombian Trademark Office (SIC): The trademark registration is an administrative process that takes place with the Colombian Trademark Office (SIC) and consists of the following steps: 1) Submission of application, 2) Form examination 3) Publication 4) Opposition of third parties and 5) Background examination. This process lasts approximately 8-10 months.
The trademark registration process in Colombia doesn't need to be carried out by an attorney at law, but that is the most recommended, since it is a procedure within which stages of medium or high complexity are provided for entrepreneurs who do not have training in trademark law.
Apply for the registration of your trademark HERE.
Check if the brand of your interest can be registered or start a trademark registration application in Colombia filling out the form below: